AIDA - Freediver
This course is the foundation freediving course, further extending your knowledge and proper breathing techniques for freediving.
During this course you will be adequate to comfortably freedive in depths between 16-20 metres, holding your breath for up to 2 minutes.
It's perfect for non-competitive recreational freediving and for those who are confident in the water. Static and dynamic sessions in confined water are incorporated to teach all important freediving theories and techniques, that are later going to be applied in the open water.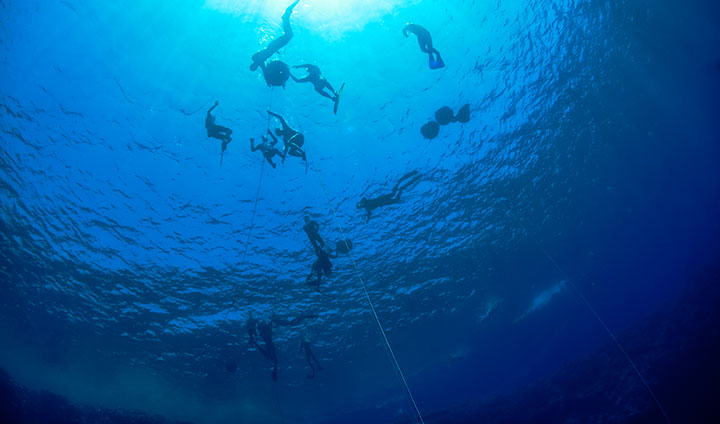 THIS COURSE INCLUDES:
Two Theory sessions on physiology, physics, breathing techniques, pressure and equalisation, disciplines, and safety and rescue.

Two Pool sessions on static and dynamic disciplines (in a heated indoor pool)

Three Open Water sessions on breathing, visualisation, duck dive, equalisation, finning techniques, proper weighting, buddy system, and safety and rescue.

* If you want to further extend your AIDA 2 course, we are more than happy to add 5 more days to accommodate more Open Water sessions without any extra cost.
BASIC REQUIREMENTS FOR THIS COURSE:
You need to be at least 18 years old

You need to have completed the AIDA 1 course

You need to know how to swim more than 200m non-stop without fins

You need to provide a recent medical certificate stating that you "do not suffer from any medical condition or that you do not have medical contraindications for freediving"


Book Now